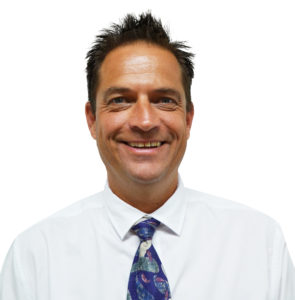 Ronnie started his career in real estate in the early 90's with a small suburban real estate agency in the Western suburbs of Brisbane. In those days one could buy vacant land for $35000, or a basic 3 bedroom home on a 24-perch block for under $100000. How prices have changed!
Reserve Bank interest rates had just come down from the year 1990 high of 17%, but in February 1991 they were still 12% which meant an average home mortgage rate was about 13 or 14%.
In 1997 Ronnie commenced 5 years of formal studies resulting in a Bachelors degree of International Business from Griffith University and a Masters degree in Marketing from QUT. Despite the Marketing focus, Ronnie also has a passionate interest in Macro Economics & Global Asset & Debt Bubbles and how they affect our housing markets and Global, National and Local Economies.
Ronnie spent a few years as an Academic teaching Marketing & Business Subjects and delivered Industry seminars for small business on Electronic Marketing for the Queensland Department of State Development.
In 2005 Ronnie completed the REIQ Real Estate licensing course and was issued his own full Queensland Real Estate Agents licence. In 2006 he took on the on-site managers role at Teneriffe Hill Apartments in inner Brisbane, where he single-handedly looked after a residential complex with 68 units, including building and grounds maintenance, on site sales and rentals as well as the compliance with Fire Safety legislation, Work Place Health and Safety for contractors on site, and the transformation of the entire building from an old fashioned Californian yellow to a modern, 'grey's and whites' complex reflecting the real estate fashions of the era. Ronnie stayed in this role for 7 years, working 7 days a week, with a total of 31 days off during those 7 years.
In need of a break, Ronnie sold the Management Rights Business and spent the next 2 years travelling the lengths and breadths of Australia. During a 65000 KM road trip he visited every corner of the Land Down Under including the Tip of Cape York, Dove Lake in Tasmania, Perth, Broome & Darwin, the Ningaloo Reef and the Great Barrier Reef.  He traversed The Great Ocean Road & the Nullarbor, camped in sub-zero temperatures in The Victorian Highlands and he also spent 6 days and 5 nights as part of a convoy without shower or toilet navigating his way from Alice Springs across the Simpson Desert to Birdsville.
When he returned to Brisbane from his Discovery Adventure, Brisbane no longer suited Ronnie. A half hour in traffic to cover 4 kilometres to the supermarket became intolerable, and Ronnie's perpetual interest in economics and the national (capital cities) housing markets – told him Brisbane prices were becoming unrealistic.  After nearly 8 months searching and examining the East Coast from Airlie Beach to Byron Bay, he chose Agnes Water / 1770 as his new home.  Agnes Water offers very affordable housing in a quiet Coastal setting, and as a bonus is surrounded by not one, but three National Parks; Deepwater National Park; Eurimbula National Park, and the Great Barrier Reef Marine Park.
In Agnes Water and 1770 he offers a Personal Property Management service for property owners and investors.
He services the Central Queensland Accommodation Industry, for MLR's, Motels & Caravan Parks, in association with CRE Brokers.
You can view current Central Queensland Accomodation Business listings here.